Long before major corporations like EarthLink and AT&T offered to build networks in metropolitan areas nationwide, talented groups of geeks and activists were busy building systems that pushed the envelope of what was technically possible.
While the history of this movement dates back decades -- to the freenets of the 1980s and 1990s, ham radio in the 1960s and 1970s, amateur radio enthusiasts of the 1920s, and independent telephone tinkers in the 1880s and 1890s -- the past five years have seen an explosion of interest in low-cost communications and the community organizations leading the charge to bring broadband connectivity to all.
Several key projects shaped this movement, and thus shaped the development of open source communications technologies.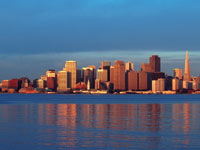 Innovation Unveiled
Open source wireless development is incredibly decentralized, with myriad projects spanning scores of countries, hundreds of locations and thousands of people. Any history is therefore a glimpse into a labyrinthine network of sometimes affiliated and allied projects, their spin-offs, and concurrently emerging alternatives, options and competitors.
While setting a start date is rather arbitrary, 1997 was an important year for wireless technological development. That July the Institute of Electrical and Electronics Engineers adopted a little known standard known as 802.11.
A few months later, 802.11a and 802.11b standards were adopted. These open standards created a platform for the development of cheap, unlicensed wireless devices, and would facilitate a communications revolution.
Early adopters worked to find innovative ways to interconnect these wireless devices -- aiming to build wireless local area networks (wLANs) within their homes and businesses. Pioneering groups like the Bay Area Wireless Users Group (BAWUG) in San Francisco and the Champaign-Urbana Community Wireless Network (CUWiN) Foundation in Urbana, Ill., began experimenting with larger- scale networking ideas, and by 2000, both BAWUG and CUWiN were exploring ways to build metropolitan-scale wireless networks using off-the-shelf 802.11 devices.
While the United States was a hotbed for early exploration of community wireless technologies, a European group called LocustWorld was one of the first to develop a commercial product using an open source platform for mesh wireless networking.
LocustWorld's MeshBox helped inspire a new generation of community wireless aficionados, who realized that off-the-shelf hardware combined with open source software could create the holy grail of community wireless -- ubiquitous, low-cost, mesh wireless networking.
Let the Hacking Begin!
By 2002, CUWiN had deployed its first open source mesh wireless prototypes and started giving away its software online. LocustWorld was selling its technologies to customers worldwide, and a large and growing community wireless movement was taking shape. Research and development, however, was still in its infancy.
In June 2003 -- five years after the first consumer-grade wireless devices hit the shelves -- the 802.11g standard was ratified. This new generation of equipment drove down the prices of off-the-shelf equipment and spurred renewed interest among programmers worldwide. Groups from Seattle to New York City to Montreal to Vienna renewed their efforts developing useful technologies for community wireless networking.
By 2004, two groups were leading the research and development charge -- CUWiN in the United States and Freifunk in Germany. In August 2004, CUWiN hosted the first National Summit for Community Wireless Networks, bringing together hundreds of developers and implementers to discuss technologies, telecommunications policy and deployment ideas. In September 2004, the Djursland International Institute of Rural Wireless Broadband held an international gathering of open source wireless developers to work on coordination efforts and share information about their up-and-coming technologies.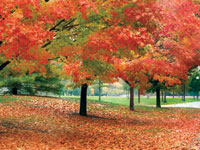 Freifunk continued to pioneer the OpenWrt wireless access point -- a Linux-based mesh wireless system that could be "reflashed" onto off-the-shelf hardware by replacing the manufacturer's software with Freifunk's technology based