A replacement for the 50-year-old main fire station building in Janesville, Wis., has been on the city's capital improvement project list since 2002, but the city hasn't been able to fund construction.
That may change with the passage of the American Recovery and Reinvestment Act (ARRA) of 2009, which contains $210 million in grants for fire station construction (with no single grant to exceed $15 million).
"Our building is near the end of its life," said Larry J. Grorud, Janesville's fire chief and president of the International Association of Fire Chiefs (IAFC). "It still has the original heating system. The city has grown, but the building has not. So we plan to apply for that funding. The stimulus could be very helpful to us."
Across the country, police, fire and port security officials were pleasantly surprised by the scope of funding ARRA allocated for public safety. The lion's share will flow through the U.S. Department of Justice's Edward Byrne Memorial Justice Assistance Grants (JAG) - $2.25 billion - and the Community Oriented Policing Services (COPS) program - $1 billion - but hundreds of millions also will be funneled through U.S. Department of Homeland Security (DHS) agencies that assist port, public transportation, railroad security and firefighting organizations. Funding for emergency operations centers was struck from the bill before passage.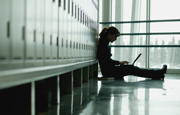 Now regional agency officials are working to understand how the funding will be disbursed and what to emphasize in competitive grant applications. Many are turning to state and national organizations, like the IAFC for information on funding breakdowns and grant deadlines. The fact that the money will be channeled through existing programs, like JAG, should expedite the process because recipients are familiar with those programs' guidelines.
David Steingraber, executive director of the Wisconsin Office of Justice Assistance, said his agency is receiving guidance from two sources: the U.S. Justice Department's Bureau of Justice Assistance and the office of Wisconsin Gov. Jim Doyle. "We are getting a clear message from both that they expect us to use this funding for job creation or retention," said Steingraber, whose office oversees policy development and grant administration in criminal justice, juvenile justice and homeland security grant programs.
Departments can create new positions or retain at-risk positions, said Steingraber, who is also president of the National Criminal Justice Association, or they can spend the funding on technology and infrastructure in ways that create jobs.
The level of urgency concerning funding for positions and infrastructure varies by community. Where state funding is driven mainly by income and sales tax, public safety agencies are already experiencing shortfalls and layoffs. Local agencies funded primarily through property taxes may not have seen cuts yet. But Steingraber said most municipal agencies are facing budget constraints. "We have seen agencies hold off on discretionary spending on capital improvements and on information technology infrastructure," he said.
The JAG money will be allocated using formulas involving population and violent- crime statistics. Basically 40 percent of the money that goes to each state is awarded directly to city and county entities, as long as that formula allocates a jurisdiction at least $10,000. For areas too small to qualify for that amount, the money goes back to the state to distribute in subgrants to those communities.
The Bureau of Justice Assistance Web site has more information about JAG grants, including a breakdown of available funding by region.
State and local agencies are busy prioritizing projects for competitive grant proposals. Maine, for example, will likely propose spending on IT projects to link courts, prisons, prosecutors and police agencies' databases, according to Department of Public Safety Commissioner Anne Jordan in a Portland