Three historic pandemic flus have changed the way the world views the rapid, global spreading of disease: the Spanish flu that killed between 40 million and 50 million people in 1918; the Asian flu that killed approximately 2 million people in 1957; and the 1968 Hong Kong flu that killed an estimated 1 million people.
Although there hasn't been a pandemic in more than 40 years, the current swine flu outbreak - which has infected 73 people worldwide and killed seven people - has focused attention on the need to prepare for such an event. On April 25 the World Health Organization deemed the swine flu a public health emergency of international concern, and the United States declared a national public health emergency.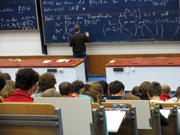 Colleges and universities are in a unique position when planning for a pandemic. Many students are housed in residence halls, and therefore are provided shelter and food. Should dormitories be closed during a pandemic? Should infected students be quarantined? Should campuses be closed? These are important, difficult questions put to campus emergency managers.
When the deadly H5N1 strain of bird flu - which had a total of 120 outbreaks in 2006 and 2007 - found the media's spotlight, campus emergency managers suddenly focused on pandemic plans for their organizations. Although many knew a pandemic could be imminent, other emergency topics, like preventing campus violence and creating emergency-notification systems, kept it on the back burner. Three years later, officials are still planning for pandemics and new technologies are aiding the process.
Looming Issue
The spotlight on bird flu brought increased knowledge about the dangers of pandemics and the understanding that it's a real, imminent threat.
"I have been in this business for almost 20 years, and I remember 15 years ago sitting in meetings and trying to talk to people about the danger of having a pandemic and people couldn't grasp it - they just couldn't see it," said Valerie Lucus, emergency manager of the University of California at Davis. "I think the H5N1 scare we all had about three years ago brought it more into the consciousness. People recognize it as a hazard that they really need to think about and address for themselves."
In April 2006, the UC Davis provost issued a "charge letter" that discussed the threat of a bird flu pandemic. The letter asked each school, college or unit within the university to create pandemic plans. Lucus provided a template that included identifying the chain of command, determining how communications would continue during an emergency, and recognizing critical functions that would have to be maintained and the level of staffing they would require. Lucus wanted the units to understand their critical functions that could be delayed one week, one month and more than one month.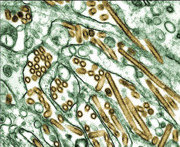 Lucus also touched on a critical issue caused by pandemics: excessive absenteeism. "The issues that excessive absenteeism bring to a campus emergency are different because it's not like your buildings are flooded and you can't go in them anymore," she explained. "It's that you don't have enough people around to keep the systems and processes going."
Bob Lang, the assistant vice president of strategic security and safety for Georgia's Kennesaw State University, said it's important for every pandemic plan to identify essential support functions like human resources, facilities, the health clinic, payroll and the campus police department. "Those people are