By Bill Schrier: Making technology work for a city government.
October 11, 2012 By Bill Schrier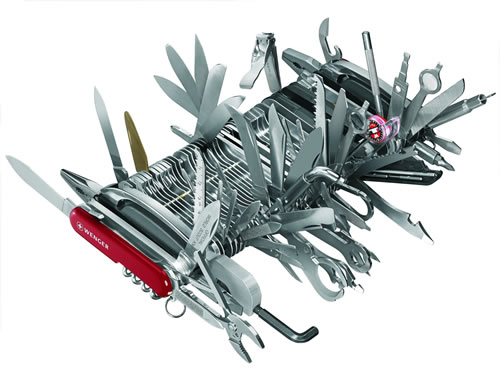 (This column is updated from the original version.)
Robert Reich* had an interesting piece this week on NPR's* Marketplace: "Is Technology to Blame for Chronic Unemployment?" He talked about the imminent end of many jobs and professions in the developed world, and specifically the United States, due to massive changes in technology. Read or listen to it here.
The logic of his arguments is quite clear.
First, the miniaturization of electronics coupled with the consumer technology revolution (smartphones and tablets) is really just in its infancy. Gee, the smartphone, for example, is just five years old, and the tablet computer (in its very usable, iPad-type format) is not even three years old. We've just begun to tap their potential.
Next, we are seeing more and more data and information squeezed into ever smaller spaces. While the first personal computers had less than 640 kilobytes of memory*, today we have widely available thumbdrives with 64 gigabytes of memory. Service members and others can carry their entire medical history on a chip in a credit card.
Indeed, Reich said, we may very well, in the future, carry an "all purpose" device, the "I-Everything" as he dubbed it. It could contain all relevant information about you, ranging from medical history to financial information to personal preferences (all suitably encrypted, one would hope!). Using a personal-area-network it could communicate with many other devices in or on your body to monitor your health, allow self-diagnosis of medical issues and even carry on most routine financial transactions and interactions. The I-Everything.
These revolutions in technology have already terminated many kinds of jobs. Word processors and data entry jobs are gone and secretaries, if not gone, are highly endangered. Telephone and switchboard operators, and many newspaper jobs, are gone.
More jobs will fall victim to technology. Bank tellers are endangered, as are travel agents. Retail store clerks are still employed in great numbers, but a decline must set in as more shopping goes online. Even restaurant servers may be somewhat endangered as iPads and other devices become common at tables.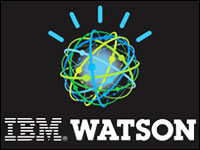 This change will strike at professional jobs too. Sloan-Kettering medical centers have been testing the use of IBM's Watson to help diagnose medical conditions and, starting soon, it will start dispensing medical advice.
(You undoubtedly remember Watson from its appearance on the Jeopardy television show.)
We can see many other professional jobs which will be suspectible to the "artificial intelligence" powers of computers such as Watson. Such jobs might include attorneys and finance. Lawyers research and interpret laws, but computers are vastly better at raw text-based search. And artificial intelligence as demonstrated by IBM's Watson computer can do much, if not all, of the interpretation and preparation of legal documents and briefs.
My title "Death of Lawyers" is a little dramatic. Lawyers aren't going to die, but their profession will rapidly and significantly shrink. I suppose we'll need trial lawyers for a while but almost all the "clerical" work of legal documents, wills, property transfer, tax preparation and so forth will fall victim to information technology. Most law schools and paralegals will soon follow. Indeed, most of the process of adjudication ("judges") can probably follow as well.
IBM has 200 people working on applying applying Watson's abilities to commercial problems like medicine and finance. And my purpose in writing this column is not to "raise alarm" and cause people to "rise up against the machine." Computing is going to keep advancing and hundreds of companies and thousands of people are working to make that happen. Smarter machines will have many applications to improve our quality of life.
Many professions, however, will experience resurgence. Plumbers, electricians, carpenters and auto mechanics are definitely not susceptible to replacement by Watson -- or to outsourcing to China and India either, for that matter. But the sophisticated computers embedded in homes, appliances and automobiles will dictate more sophistication in these professions. Child care, nursing and elder care will still require "real people." Demand for, and the valuing of, these professions will rise.
Computers such as IBM's Watson will eventually merge with the "I-Everything", I think, to produce a true digital assistant, able to interact and transact much of the routine business of your usual life. The only trouble is that, with so many people out of work, who will be able to afford one?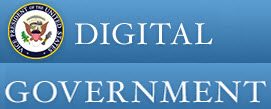 Well, this is, actually, supposed to be a blog about the use of technology in government. What do these revolutionary changes mean for government workers?
It's hard to see how the "I-Everything" with integrated Watson can replace cops, firefighters, water pipe workers, electrical line workers, emergency medical techs, pothole-fillers, and parks and recreation staff. Spouses angrily fighting with each other, throwing kitchen utensils and pulling out knives and guns -- and then calling 911 -- are not exactly susceptible to Watson-like reasoning. "Bureaucrats," in the sense of employees who process documents, issue licenses and permits, and manage finances, may see their jobs in jeopardy.
And, of course, we'll always need elected officials. Who would want to go to a public meeting and yell at a computer?
Or, perhaps, we'll just send our I-Everthings to the meeting to yell at the electeds' I-Everythings!
---
*Robert Reich is former Secretary of Labor for President Bill Clinton and presently professor of public policy at University of California – Berkeley.
*NPR – gee, you know what NPR is – its that public broadcasting service which includes Big Bird and Jim Lehrer and others who may be sacrificed to the god of Federal Deficit Reduction.
*Bill Gates did NOT say "640k of memory should be enough for anybody" - see here.
Leave a comment
October 2, 2012 By Bill Schrier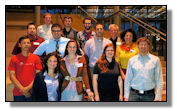 The first-ever Evergreen Apps Competition came to a close last night in Seattle as we recognized the top applications developed over the last six months with government open data. Top honors went to Living Voters Guide with other prizes for WhichBus, Trash Backwards and Food Inspector.
I was one of the judges for the event, and, I have to admit, I had a lot of fun downloading and testing the apps on Android and iPhone platforms, as well using some apps on the web itself. Full results are posted on the Evergreen Apps website and on Geekwire.
"Apps competitions" might seem a little passé these days. It sure seems as if there have been dozens of them, starting with the original Apps for Democracy in the District of Columbia in 2008. New York City has had at least three renditions of their Big Apps contests and San Francisco continues to innovate with a whole catalog of apps.
What makes this one different? And where should we be going with Government data and apps contests in the future?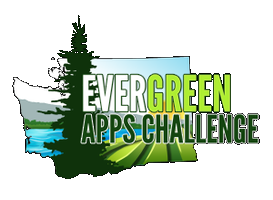 Evergreen Apps is different because it was a joint effort by the City of Seattle, King County and the State of Washington. Three governments at different levels, multiple different open data sites and $75,000 in prizes. Plus, of course, it was held in Seattle, center of the technology world, with over 100,000 people employed by companies ranging from Microsoft to Cozi to Amazon to Google to Socrata to Urbanspoon.
In return for the prize money, the rules stipulate the apps must be maintained an enhanced for a year. That, hopefully, will give some longevity to these apps. Alas, many of the results of apps contests elsewhere have resulted in dead ended apps which no longer work for a whole variety of reasons ranging from changes in the underlying data structure to developers who go on to other things.
A huge issue is sustainability. One of my very favorite apps from the original Apps for Democracy contest – "Stumble Safely" which maps crime around your present geographic location - appears to be long dead.
Developers and their startup companies can't live on coding alone – cash really REALLY helps, but apps built on government open data are hard to monetize.
Another huge problem is non-portability. An app built in Seattle with data.seattle.gov information works in Seattle, but not in LA or Chicago or Podunk Center. We need either much better standards for the underlying datasets, along the lines of Google's GTFS for transit data. Many transit agencies have adopted this format because increasing their ridership is core to their business, and using the standard advances that goal.
As an alternative, we could use a schema and data interchange process to mask the differences in data between different cities, counties and states.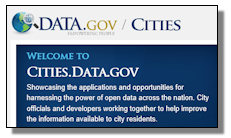 I have great hopes for Socrata, a Seattle-based technology company which hosts the federal data.gov, data.seattle.gov, and hundreds of other government open data sites. They are one of the movers behind cities.data.gov, a first attempt at combining datasets from multiple cities.
If cities.data.gov or maybe a future states.data.gov or even restaurantinspections.data.gov can be made real, then an app writing against those open data sites would work anyplace in the world which contributes data.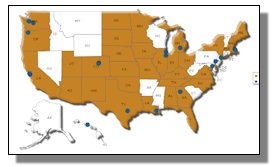 Another huge problem is simply the lack of governments who participate. Sure, there are 176 federal government agencies who make data open, thanks to the commitment of the Obama Administration, the United States CTO Todd Park, his Deputy Chris Vein, U. S. CIO Steve Van Roekel and data.gov evangelists like Jeanne Holm. But only 19 cities and counties in the United States, and only 34 states have open data sites. See the list here. And many of those have incomplete or only a few datasets.
When are local and state governments going to "get it" that transparency and open data are a way to enlist a wide site of private companies and developers into helping them better serve their constituents?
Finally, there is the abysmal situation with transparency in lawmaking. Most state legislatures and city/county councils and commissions put proposed laws and ordinances on their websites, but in PDF format or non-machine readable format, making them almost impossible to consume with apps. Is this stupid, shortsighted or maybe intentional? A positive development here is the recent launch of congress.gov, which the Sunlight Foundation hails as putting much more machine-readable bulk data online.
So where do we go from here? My suggestions:
Initiate a nationwide or at least statewide (for individual states) effort to standardize the format of the open data, or create data interchange software to mask the differences in the underlying data, as Socrata is trying to do. Collaboration such as that shown by a City, County and State at Evergreen Apps is a great step forward on this path.
Establish statewide and GSA contracts with private companies to host the data. The State of Washington has done that and it ismuch easier for cities and counties in that state to build their own open data sites. Data.seattle.gov was live two months after we started the project, by using such a contract.
Pass laws which mandate all data produced by a city, state or county which can be on an open data site is put there. New York City leads the way on this.
Also mandate city, county and state legislative processes be open with machine-readable data, as congress.gov is starting to do.
In the end, of course, it all comes down to visionary leadership.

President Barak Obama was really visionary in demanding open data and transparency from the Federal Government on his first day in office, on January 21, 2009. Then federal CIO Vivek Kundra and CTO Aneesh Chopra carried that ball forward. Mayor Mike McGinn in Seattle launched data.seattle.gov shortly after taking office in 2010 and I was proud to support him in that as Seattle CTO. Other visionary leaders range from Mayor Gavin Newsom in San Francisco to U.S. Deputy CTO Chris Vein in the White House to Mayor Michael Bloomberg in New York City.
But, alas, you can't legislate leadership. You can only hope voters recognize it and cast their ballots for visionary candidates, and those elected officials, in turn, choose visionary CIOs.
We've got a great start on the brave old world of Government Transparency, and, with initiatives like Evergreen Apps, we'll continue to push the "open data" ball forward.
Leave a comment