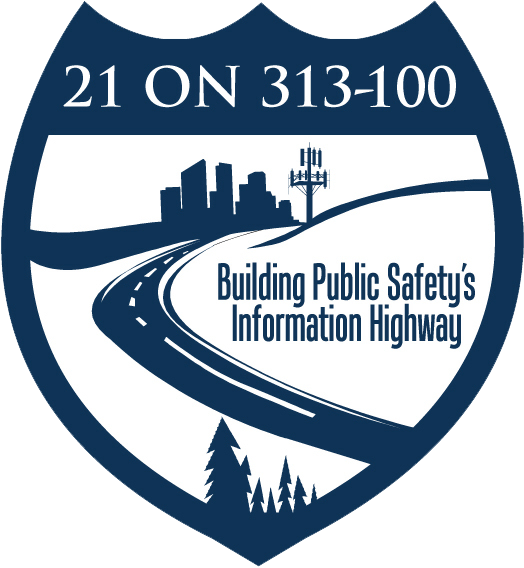 I'm attending the "Preparing for Public Safety Broadband" workshop hosted by the National Governors' Association outside of Washington DC today. We're discussing the States' (and cities and counties) role in constructing the Nationwide Public Safety wireless Broadband Network (NPSBN), authorized by Congress in February and funded with $7 billion from sale of spectrum. More background on the network is here.
This workshop has about 200 participants with 49 states are represented and quite a number of chief information officers, but also police chiefs, fire chiefs and coordinators of the more traditional statewide land-mobile radio networks used by responders.
Chuck Dowd, Deputy Chief of Communications for NYPD talked on a panel about how remarkable this is – that Mayors and Governors, police chiefs and fire chiefs, agree on the importance of this network. And they all worked together with the Obama Administration and Congress to get the Spectrum Act passed earlier this year.
But, in many senses, the most difficult part of constructing the NPSBN is still ahead. Mistrust between government agencies and functions are historically rampant. The budget crisis of the Great Recession has exacerbated his mistrust, as every agency's budget has been squeezed.
States don't trust City and County governments, who may have only their own individual interests in mind. Rural areas don't trust urban areas. Departments within State governments don't trust each other – every department often has its own computer servers and applications and even email systems. Cities and counties, in turn, mistrust their States who, they feel, are always trying to take money and dictate unfunded mandates.
Individual government departments have often built their own networks for communications. Transportation departments have their fiber and wireless voice networks separate from State police separate from Natural Resources and often separate from the State's information technology departments. And in most states, cities, counties and local agencies have usually built their own voice networks for public safety separate from the State's. Often local agencies even have multiple networks on their own – transit and transportation and public safety and public works. In some locations, even police and fire departments have separate networks because of historical animosities between those responders. Agencies mistrust each other for many reasons – utilities resent that public safety has priority access to spectrum and higher priority on joint networks. Information technology departments are often seen as the "department of NO", with high rates and poor customer service – "call the help desk and open a ticket".
And everyone in State and local agencies mistrusts the Federal government. There is some fear FirstNet will build a network with minimum consultation, in a top down fashion.
Everyone at this conference agrees: if this mistrust continues, the NPSBN is doomed. CIOs must recognize the progress made by statewide interoperability coordinators (SWICs) to advance coordination of communications networks. SWICs and traditional "radio guys" need to recognize the expertise of CIOs in building and operating large-scale infrastructure and supporting all responders with technology.
Cops and firefighters recognize their co-dependence, especially after the disaster of 9-11 where police received the order to evacuate but firefighters did not. Now public safety officials must acknowledge the responder role of electric and water utilities, transportation and transit. It's hard to fight fires without water; it's hard to evacuate before hurricanes without transportation.
State governments need to recognize that most 911 calls are handled by cities and counties. But cities and counties must acknowledge that they need resources from across a state to respond to even small disasters like a windstorm or riot.
The federal Department of Commerce needs to understand FirstNet cannot build this network without public-public partnerships - cities, counties, states and federal agencies, all who bring assets such as radio sites and fiber networks to reduce the cost of construction. And all the government officials need to acknowledge we will need private-public partnerships with telecommunications companies and other private companies to use their sites and build the applications to make the network a reality.
We need to recognize where the dollars are coming from – they are not coming from the Federal government, but, rather, from private industry buying spectrum and consumers and businesses who buy cell phone service. These funds are "our" funds, not "theirs".
Finally, everyone involved needs to recognize the good intentions and leadership of the National Telecommunications Information Administration (NTIA), charged to stand up FirstNet. They've said they will collaborate with local and state governments. Let's take them at their word and move forward together.
Yes, cats and dogs will be living together. And, amazingly, they might build a true nationwide interoperable wireless network for all responders.