By Bill Greeves: Exploring government collaboration via technology.
I was recently interviewed by Government Technology magazine for an article entitled Do Governments Need Personal Social Media Policies? My short answer to this question was (and still is: "Yes, But…") In the interview, I described what I felt are several critical components of a social media "policy" that will help to protect both the employer and the employee.
Over the past several years, I've fielded many questions on this subject during presentations. Many of the questions I've received focus on the legal issues, employee rights and concerns over "brand" image. In fact, the topic is so new and evolving that Ines Mergel and I devoted an entire chapter to the subject in our Social Media in the Public Sector Fieldguide.
Once the article came out last week, several government practitioners appeared to disagree with my belief that we should have such a policy. I did some digging and had some great email and twitter exchanges and discovered that people weren't disagreeing about the need for guidance – we were actually just hung up on the semantics of the word policy. Many people felt that policy indicated directive control versus guidance. I get that. Based on your organizational culture and the way your organization provides information, policy might be a hard word to take when it comes to the rights of employees. Fair enough. Fact is, I really don't care what we title it. I use policy because that has worked well for the government organizations of which I have been a part.
Call it what you will: policy, guidelines, code, etc. Most organizations that I am familiar with include personal use of social media in a code of conduct manual/policy/guidelines/handbook that also includes things like what you can and cannot do in uniform (regardless of whether or not you are on duty) and how you can use or not use a company vehicle, etc.
Bottom line is, you need to include something, preferably something that offers guidance on protecting the balance of the organizations goals with the rights of individuals. The article has a couple of examples of suggested verbiage if you need help getting started with it. General experience has been that a common sense approach will address the majority of cases. Provide a wide set of parameters and expectations and then use this policy to manage the exceptions rather than trying to enforce a set of rules that are perhaps of questionable legality and probably will be very difficult to police via technology.
Be Yoda, not Darth Vader. Provide guidance, not direction.
Trust people to do the right thing.
Deal separately with the ones who don't.
And call it whatever you want!
Leave a comment
On Tuesday, October 2, the redesigned Wake County website goes live. Is that newsworthy? Probably not, particularly here in the tech-savvy Triangle region of North Carolina. Instead of relying on traditional methods, we opted to create a comprehensive online media kit for the media and our citizens. The crown jewel of the kit was a spiffy infographic that brings some of the dry facts about the site into a colorful and easy-to-read visual format. I've always been a fan of infographics. If done well, they can cover a lot of informational ground without overwhelming readers. This particular one outlines the history, stats, features and drivers of the new site in an attractive format that does not intimidate or bore the casual reader.
Infographics don't require any prior knowledge of the topic or the format. You don't need to know anything about our website or websites in general to understand and appreciate ours. Governments have tons of data to share. We've got information we want people to know-newsworthy stuff that we need to boil down and distribute as effectively as possible. Oftentimes, we've only got a few seconds to catch an eye and deliver information. News releases, white papers and bulky reports won't always cut it these days, particularly with the wide scale of audiences we serve at the local level.
If you want to try it yourself, I recommend:
1) Define the points of content you want to cover. Think of the big questions people would have about your topic, and answer several of them. (For us, we boiled down the content of a presentation we are providing to our Board of Commissioners)
2) Use a professional designer. Don't skimp on this one. This is not a DIY project unless you really have strong graphic skills. You need to grab eyeballs and keep them on it long enough to convey your message. Fortunately, we had some awesome talent in-house, but you can find some reasonably priced talent out there.
3) Make it fun! Strike a balance between content and graphics – use icons, avatars and friendly fonts to make it engaging and easy.
4) Test it with some guinea pigs who aren't familiar with the topic or infographics. The design needs to be eye-catching but content is still king. Acquire and use that feedback to tweak it!
5) When you release it, market the heck out of it through your other channels.
Hopefully, our local media will pick up and share our design. But if they don't, we still win – we can post it ourselves to provide succinct summary of the new WakeGov.com!
We are not the first people to try this out. I've posted some resources links below to sites that have large collections of graphics on all sorts of topics. If you've done this, please let me know how it went! I'd to hear more about your experience and lessons learned

Additional Resources
Visually
Daily Infographic
Cool Infographics
Infographics from Mashable
Good Infographics
Leave a comment
Here's my disclaimer – this isn't an ego trip. This is just me, talking about what I know, namely being a government CIO. But most of what I am saying is applicable to most technology jobs in government. If you disagree, please feel free to use the comments section below – I welcome any and all constructive debate!
Being a government CIO is not an easy job. Last year, NextGov reported that the average tenure for agency CIOs is only two years. For state CIOs, it's only 20 months! It's not a job for a slacker, a underachiever or a clock puncher. It requires time, energy, creativity, patience and a strong stomach and spine. And to make matters worse, the job is constantly evolving. Many recent articles (see for example CIO's Role Shifts From Managing Information to Promoting Innovation) have described the evolution of the CIO role – moving from a technology operations manager to that of a change agent. Of course that technology management role doesn't disappear (see my earlier note about NO slackers). But the focus shifts to broader topics, stronger integration into the business strategy of the organization. A recent article from CIO.com paints a broad picture of the next decade:
CIOs can expect their jobs to change dramatically by the end of the decade. Expect an increased role in everything from business planning and cybersecurity to robot management and, of course, the cloud.
Wait. Robot management? Wow. Now that has some serious potential, but I digress.
The simple point is this: CIOs must be willing to innovate or die trying. We'd better be sharp and solid. We are the catalyst for change and improvement. We got to be nimble but we also need to put down roots when necessary. We've got to have the guts to boldly venture out into the darkness but also know when to hang back. And we've got to remember that you cannot do it alone. Gloryhounds, techno-dilettantes and those not willing to share successes and opportunities with the innovators on your team who are backing you up and pushing you forward will fail. End of story.
You've got to balance leadership and empowerment; be a coach, a student, a listener, a talker and a counselor. Like I said…not easy. And in government, with stretched funds and dozens of individual lines of business, the pressure is tenfold.
That being said, I love my job. I am only a few weeks into my third municipal CIO gig, but I can already tell that I am meant to be here. I wouldn't want to be anywhere but in this hotseat. The energy in a well-run IT shop, percolating with talent, is practically intoxicating to me. It's like a raw diamond that I get to help polish into a thing of beauty. We build the things that people need – to do their jobs, to run their business or to live their lives. And I am a part of it…and they pay me too? Sign me up!
If you are a private sector CIO, you are missing out my friend. Yeah, I bet you've got gobs of money and you're on the short track to early retirement, but I've got a few things that I bet you don't. Government CIOs have a leg up in many ways. You gotta be in it for the "right" reasons, but here's a few things to think about when it comes to being a government techie:
Stewardship – we are entrusted with public funds. We are living off of everybody's taxes, so we must constantly challenge ourselves to do the most with the least. We can't/don't/won't just toss cash at a problem to make it go away. We'll think it through and get all kinds of creative on it. The gauntlet has been thrown.
Teamwork –The best projects come from a team – a team of customers, techies and maybe even a few quality vendor folks as well. Bringing together a team of independent players around the war table to solve a common problem or reach a shared goal is a very good feeling.
Collaboration – We have a giant network of peers across the globe. Fellow techies on a similar mission. And guess what? We don't have trade secrets. We're all about sharing – best practices, projects, people and ideas. We are in competition with ourselves, not each other, so we can build and share and maximize whatever limited resources we've got.
Diversity – Governments are dozens of independent businesses wrapped into one organization. They patrol the streets, they loan books, they put out fires, they help you vote, they teach you to swim, they [INSERT A HUNDRED OTHER ACTIVITIES HERE]. And each of those functions uses IT. They need automation. They need project management. They need business process re-engineering. They need databases. They need mobile apps. They need phones. They need radios. They need [INSERT A THOUSAND OTHER SERVICES HERE]. Keep it fun. Keep it fresh. Keep it moving.
Creativity – The economy has shrunk. Recovery might be on the way, but it won't be quick. As budgets shrink, agencies turn to IT for cost savings – let's automate these manual processes, let's upgrade to self-service, etc. Our funding is reduced too, yet the project load doesn't shrink accordingly. Demands go up but funding, staffing and resources dwindle or if you're lucky, they stay level. If necessity is the mother of invention, government IT must be the father. We stretch, twist, pull and mold ideas out of best practices, what our neighbors are doing or even some dark and squirrely recess of our mind.
Evolution – The only constant in technology is change. Today is no different. Yesterday, the cloud, open data and BYOD were all theoretical. Today, we are living through them (like it or not). Tomorrow they'll be resolved and we'll face new challenges and adventures. At the 2012 North Carolina Digital Summit, Dr. Shannon Tufts from the UNC School of Government said that we should not have technology projects; there should only be business projects with technology components. Point taken. Platform is irrelevant. Service, information and processes should rule the day. Stay open, stay involved, and communicate with customers if you want to stay relevant.
To all my fellow government CIOs and technology types, did I do this justice? I welcome your debate and feedback; I am always up for a fresh perspective! What have I missed? Where do we differ? Where do we agree? Since our roles are so dynamic, let's make this an ongoing conversation!
Leave a comment
StateTech magazine released their inaugural list of the blogs that they think you should follow if you are into government IT. According to their site, "these 50 state and local IT blogs will help government IT pros stay ahead of the curve. We've scoured the web and compiled an assortment of blogs that serve CIOs, IT workers, social media specialists and people who are interested in tapping technology to spur innovation and cost savings in the public sector."

Good stuff, all in one tidy little list. I am flattered that I got a spot on the list, but more importantly, there are links to some really great blogs on very specific topics related to government IT. From equipment durability reviews to the latest in social media specific to public safety, this is a great list to connect you to the things you are probably dealing with if you are in Government IT. No doubt StateTech missed a few. What do you think? What else should they add?

Bill Greeves
Leave a comment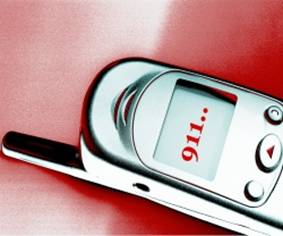 Okay, well that's good. Wait until next week to do it! April 10 -16, 2011 is National Public Safety Telecommunications week here in the United States. This is a federally designated week set aside to recognize the efforts of the more than 500,000 men and women who serve as 9-1-1 operators or dispatchers or Communications Officers in cities, counties and towns across the country. They are your first point of contact when you need help. They are the calming, professional voice you'll get on the other end of the phone when you dial 9-1-1. They are the "good guys", the lifeline and the support system.
Nobody who dials 9-1-1 is having a good day. But your bad day is their typical day, every day. Their training and skills prepare them for the worst of human nature and crisis, 24/7/365. I am fortunate and proud to say that I work with some of the very best of them. I have seen them operate like the gears of a clock in the midst of events that would turn many people into quivering blobs of jelly. They are heroes just like any other first responder in a police cruiser, a fire truck or an ambulance. They deserve medals. They deserve praise and recognition...not just next week, but all the time.
We've got our fair share of goodies, giveaways and events to celebrate here next week. Hopefully all of our Communications Officers already know how important and valued they are, so next week will be just icing on the cake. But during this week, we will especially salute all of them for their dedicated efforts on our behalf.
Your community has a dedicated 9-1-1 Center as well. I urge you to consider doing something to recognize them. Send them a card and let them know that you appreciate the fact that they will always answer that call. Call them up and tell them "thanks!" for a continued job well done. (But please use the non-emergency number, DON'T DIAL 9-1-1!) Bake them a cake (food always seems to be appreciated around here). Do something, anything to remind them that they are needed and appreciated in every community.
Got some unique and interesting suggestions on how to recognize them? Please share it here - I'd love to hear how you recognize the Communications Officers in your community!
Leave a comment