State and local governments vexed by the relentless need to continually design their Web sites for multiple browsers have a new challenge: the recent release of Internet Explorer (IE) 8, which is expected to cause even more problems.
Apparently IE's rollout "may cause content written for previous versions of Internet Explorer to display differently than intended," according Nick MacKechnie, a senior technical account manager for Microsoft.
Granted, the impending havoc, which began in May with IE 8's official release, probably would've been even worse in the heyday of IE, when the browser was pretty much the only game in town.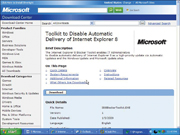 But even without complete market dominance, the changeover is expected to have a major impact. More than two-thirds (68 percent) of all PCs still use IE as of December 2008, according to a study by market watcher Net Applications.
And while rival browsers are gaining steadily, they're still very far back in the pack. Firefox, Microsoft's primary challenger, still only has a 21 percent market share, according to the study. And Mac's Safari browser clocks in at less than 8 percent. Meanwhile, Google's much-touted Chrome browser barely makes a blip, with just 1 percent of the market share.
Fending off Microsoft
As with many upgrades instituted by Microsoft, most governments may not be able to "defend" against this latest version of IE because the new browser is being distributed by Microsoft as an automatic update. Essentially one day you'll have IE 7 on your machine, and the next morning you may walk in to find the new IE 8 interface staring back at you - like it or not.
Ironically the anticipated problems with IE 8 are the result of fundamental shift at Microsoft: a decision, for the first time, to adhere to Web design standards set by the Web design community at large, rather than a stance of trying to force designers to accept IE as the de facto global standard.
Long term, the about-face is expected to reap real savings for Web designers and governments. Coders will be able to spend more time designing and less time tweaking for IE idiosyncrasies. And more governments will be relying on standard-compliant sites that take less revenue to produce, download faster and are better optimized for search engines.
Still, getting from here to there will be a bit painful.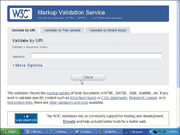 "What's going to happen is that a lot of sites coded for IE will not work in IE 8," said Jeffrey Zeldman, author of Designing With Web Standards, second edition, and a globally recognized standards guru. "Not only will layouts look wonky, scripting will also change."
In common parlance, that problem with scripting means all those request-for-quote forms used by government agencies could stop working. Government forums and feedback forms also may cause some trouble. And much of the rich media that many of today's Web sites rely on may simply stop working.
"If you write IE-only scripts, your site will break," added a blunt Zeldman.
Governments that regularly use Web-based software could also be in for added headaches. These sites could also stop working properly and could take weeks or months to fix by the service providers that decide to play catch-up - rather than be proactive - to IE's 8 rollout.
The takeaway? Unearthing how bad the carnage will be at your own government site will hinge on your webmaster's design philosophy.